Plane Spotting at the Doña Ana County International Jetport
Jun 26, 2017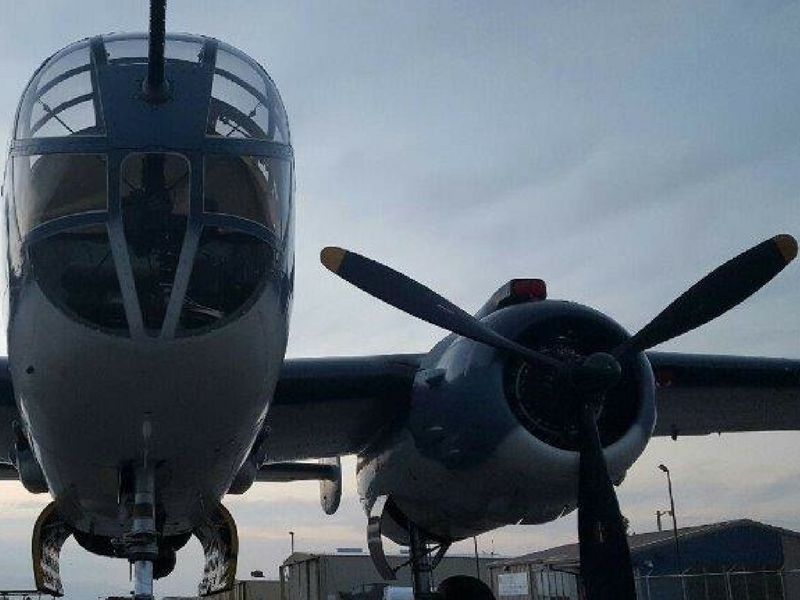 June 27, 2017
El Paso, TX
Area planespotters have enjoyed an interesting lineup of aircraft visiting the Doña Ana County International Jetport, including military, civilian and commercial aircraft.
"It's been a really interesting spring with a lot of really interesting and unusual aircraft visiting the airport," said Nicholas E. Gogolew, Jr., the Regional Operations Manager of Francis Aviation, which runs an FBO at the Jetport.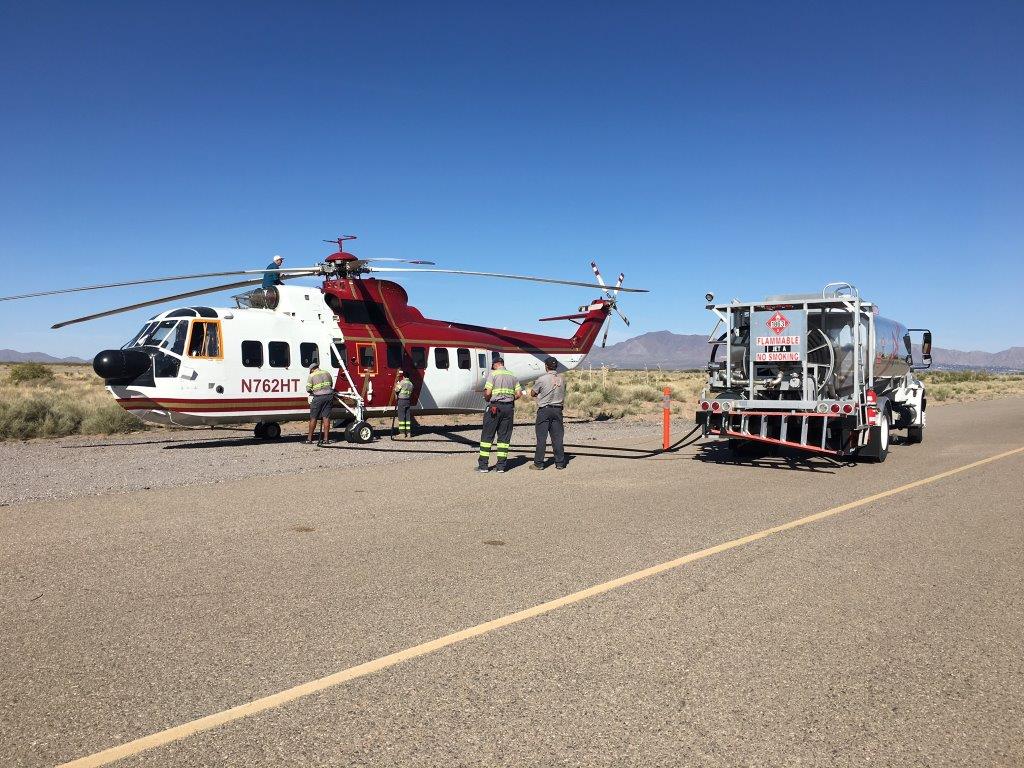 This Sikorsky 61 is a civilian version of the SH 3A "Sea King" helicopter developed for the U.S. Navy in 1961 to detect and attack submarines, and to carry freight and passengers to vessels at sea. The civilian version is often used for freight, passengers and construction tasks.
This helicopter stopped by Francis Aviation at the local airport for fuel on its way to a commercial project in Dallas. The huge helicopter was used to lift air conditioners to the top of a building.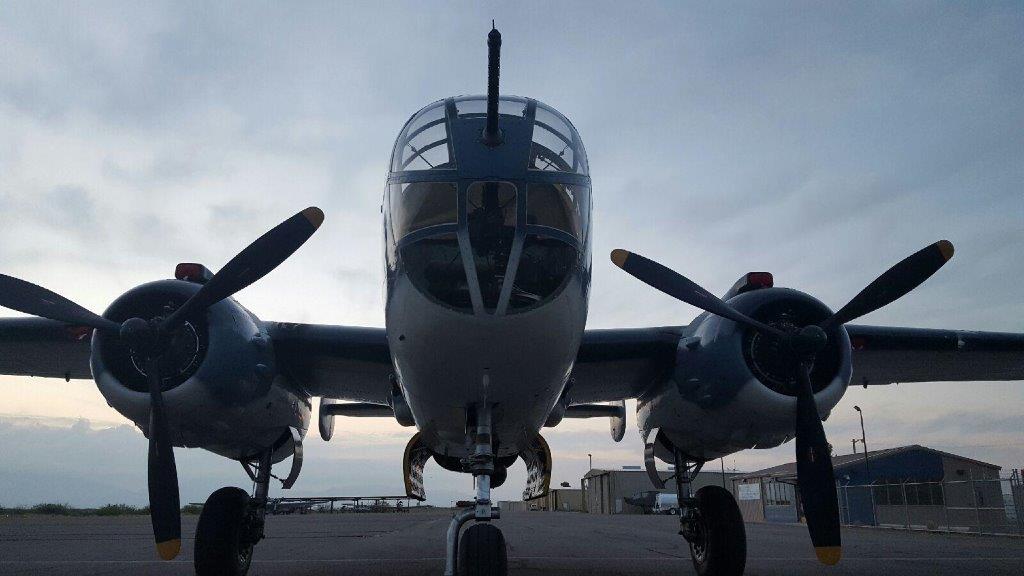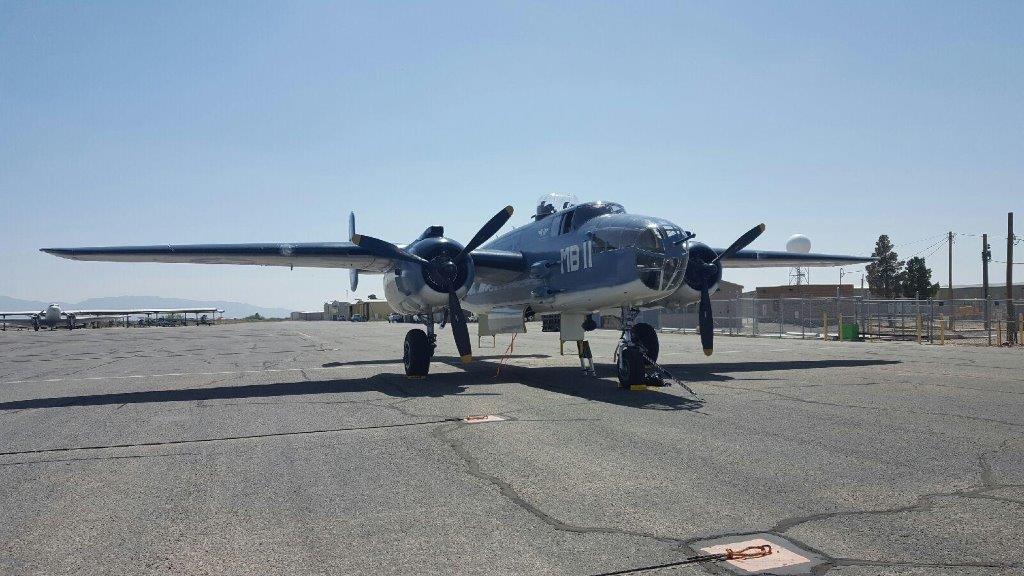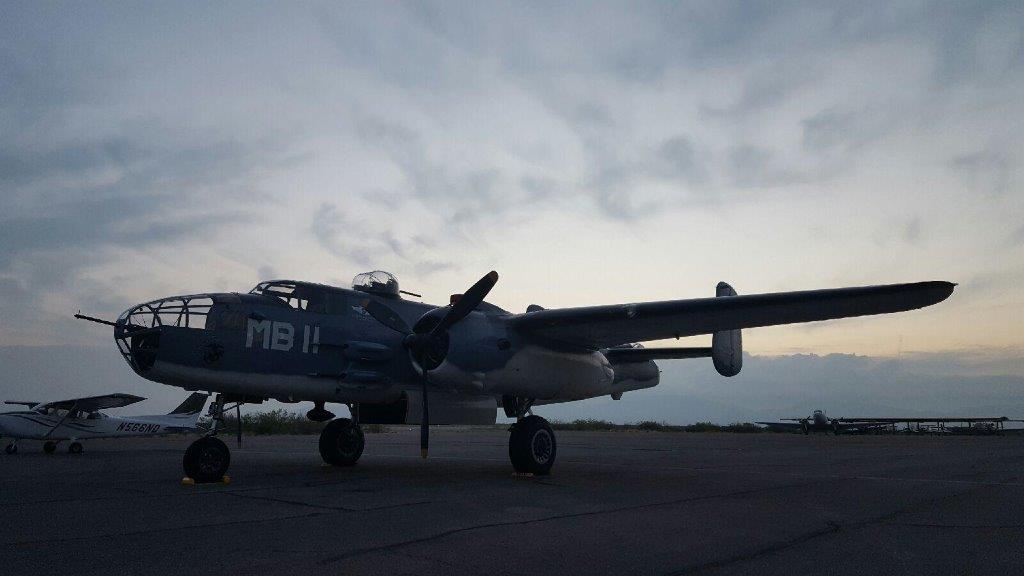 This B-25 Mitchell bomber is an twin engine bomber named for Major General William "Billy" Mitchell, a pioneer of US military aviation. The majority of these aircraft fought in the war against Japan and the Pacific as a ground attack aircraft during the World War II.
It was appreciated by soldiers because it was an exceptionally sturdy aircraft. One famous B25 was nicknamed "Patches" because its crew chief painted all the aircraft flak hole patches with bright yellow zinc chromate primer. By the end of the war, the aircraft had been on 300 missions, belly-landed six times and had 400 patched holes.
The airframe of "Patches" was so distorted from battle damage that straight-and-level flight required 8° of left aileron trim and 6° of right rudder, causing the aircraft to "crab" sideways across the sky. Battered and bent as it was, it still managed to reliably stay in the air.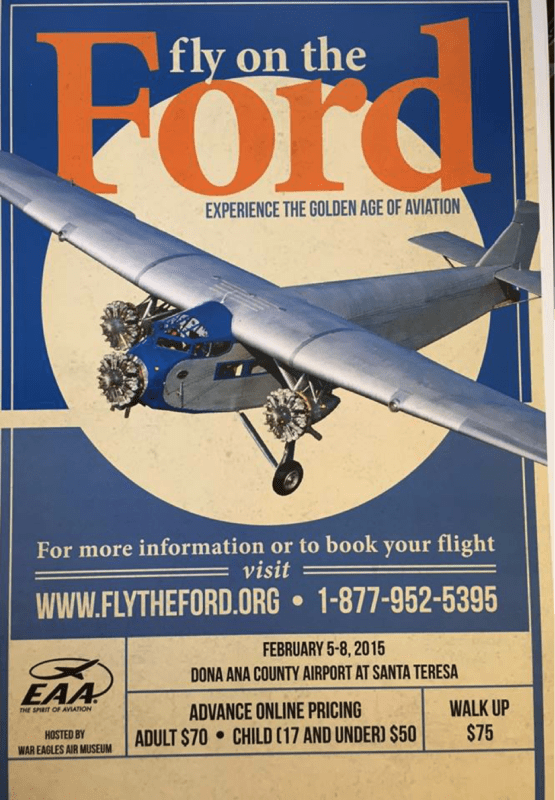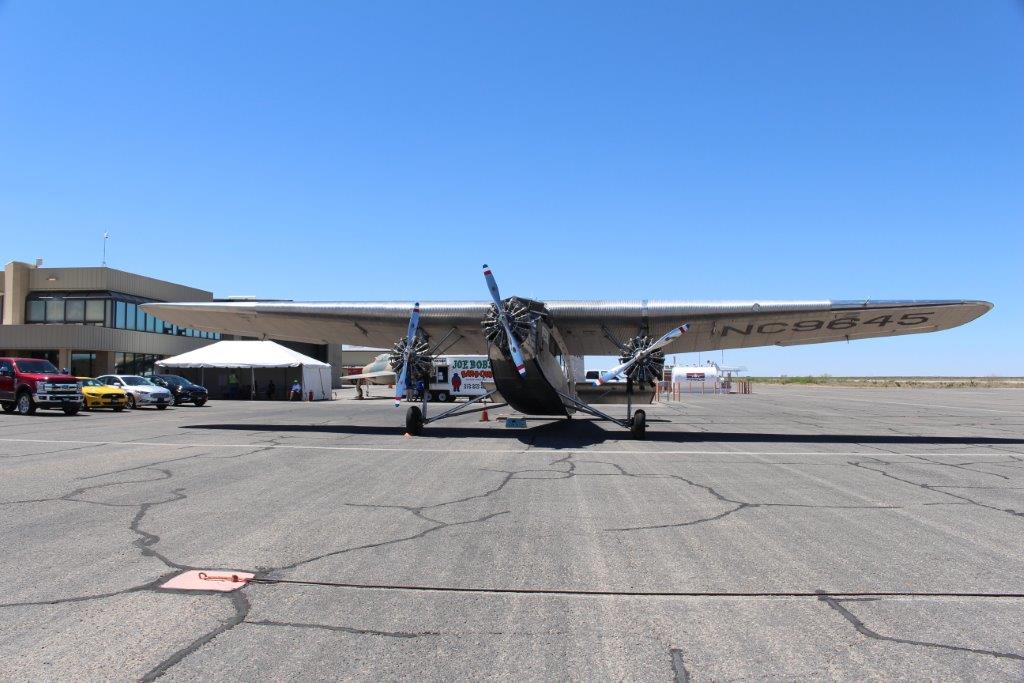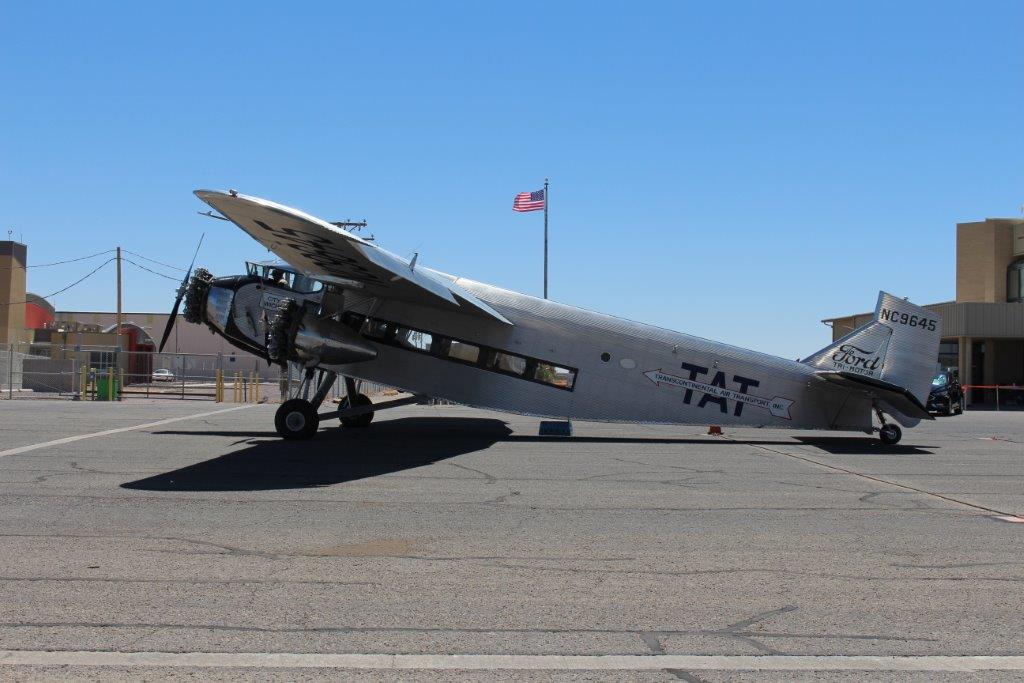 This Ford TriMotor, also called the "Tin Goose," is an American three-engined transport aircraft. A total of 199 Ford Trimotors were made between 1925 and 1933.
Ford Trimotors were used extensively by Pan American Airways for its first international scheduled flights from Key West to Havana, Cuba, in 1927. Even after they were replaced by larger aircraft for commercial airline travel, these aircraft were used for freight transport and other purposes. A Ford ad proclaimed that "no Ford plane has yet worn out in service."
The War Eagles Museum offered rides in the TriMotor in their "Fly on the Ford" event in February.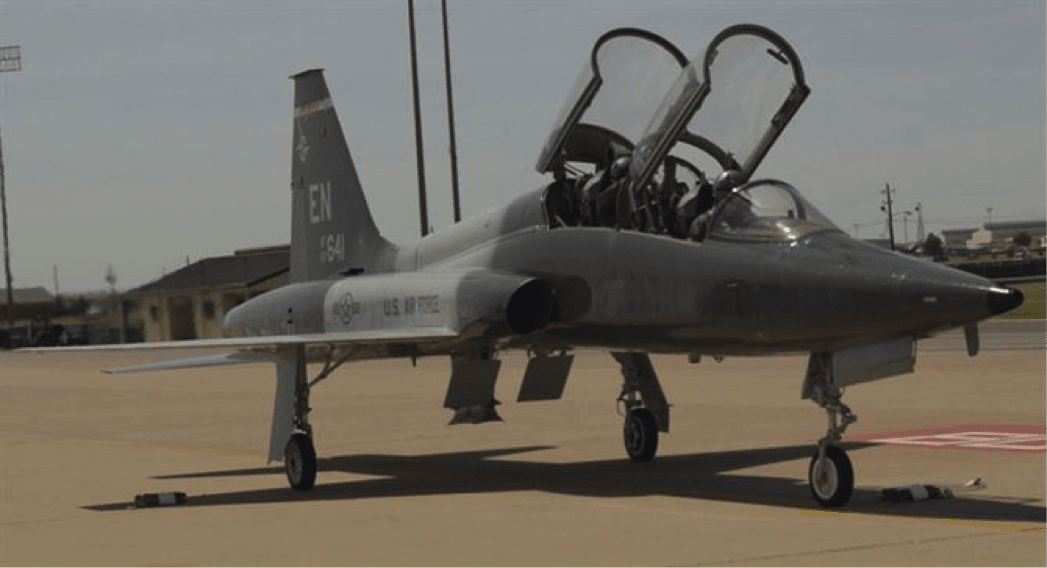 Five T-38 Cs like this one visited the Doña Ana County Jetport before a flyover by the United States Air Force 88th Fighter Training Squadron of Sheppard Air Force Base in Wichita Falls, Texas after the National Anthem at the Texas Rangers season opener on April 3.
Doña County International Jetport continues to be a hub for interesting activity for aviation and history aficionados.
"We've been really lucky the last few months to see some really great airplanes. And as additional services are added at the airport, the industrial park, and the nearby community, this just keeps getting better." Said Gogolew.
About Francis Aviation
Francis Aviation provides luxury charter flights and FBO services at the Doña Ana County International Jetport and the Las Cruces International Airport. They serve the border area centered around El Paso, Texas. Nonstop charter flights are available throughout most of an approximately 1000 mile area covering a majority of the Southern United States and Mexico. Francis Aviation can be reached at 844-589-4586 or online at FrancisAviation.com.
Interviews and high-resolution photos are available on request.
---