A Sportsman's Guide to Private Travel
Nov 01, 2017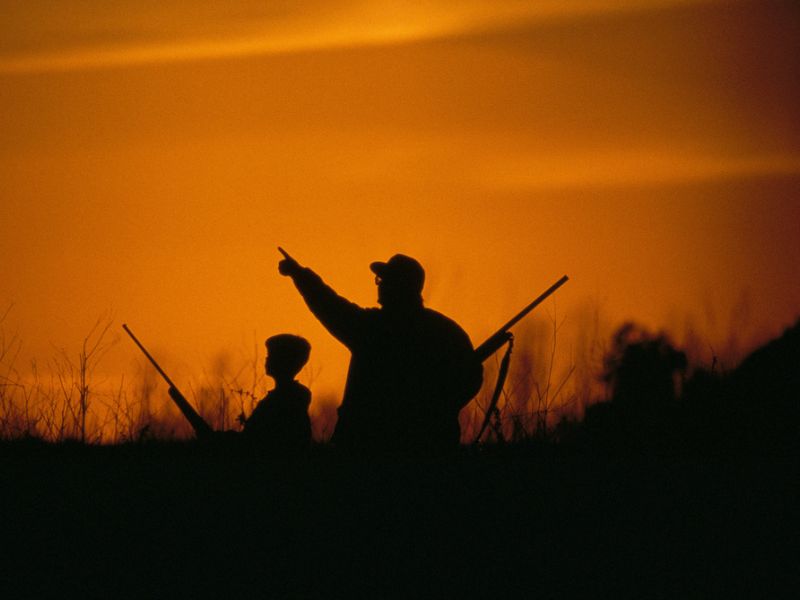 A Sportsman's Guide to Private Travel
Sportsmen and sportswomen who like to travel have some specific concerns.
Like everyone with a passion, the more time you spend doing it and the less time you spend getting to where "the action is," the better.
But people who love to hunt and fish have an affinity with the outdoors, and there are few things less natural than an airport security line, departure lounge, or wedged into an airline seat with a hundred or so stressed out travelers.
Driving is always an option, but if you're interested in visiting far-flung fishing holes and hunting spots within the United States, you could spend a good chunk of your vacation behind the wheel of your car rather than at the lake or in the woods.
The Best Hunting and Fishing Locations
According to Outdoor Life magazine, the 35 best locations for hunting and fishing in the United States are here:

Of course, most of us have our own favorite spots and could name 35 great locations just within Texas. But even those can involve a long drive or long line at the airport.
Many families and groups of friends hunt together. It's a great time to catch up, share stories, and bond over a shared experience for families and friends. These groups often include grandparents and grandchildren, and possibly a trusty canine companion or two.
Depending on the size and nature of your party, private aviation might be an affordable alternative to buying individual tickets and associated fees for everyone involved, while being inconvenienced and delayed.
The Best Way to Manage Your Gear

Gear for outdoor activities is not cheap.
People in the United States spend $646 billion a year on outdoor activities, according to The Outdoor Industry Association's recently released report "The Outdoor Recreation Economy." Here's a quick summary of some numbers from the report. People in the United States spend $121 billion on gear and $525 billion on travel a year. Somewhere around 6.1 million jobs result, at least in part, from all of the spending. Roughly 140 million Americans make outdoor recreation a priority in their daily lives. Outdoor recreation is a growing sector of the economy, which has increased at a clip of five percent a year.
A good bow, rifle or fishing rod can cost $250 and up. Ammunition can run in the hundreds of dollars per hunting trip. Other gear, like your grandfather's hunting knife, might be priceless. Checking these items as "baggage" on an airline is not an attractive option for many sportsmen and anglers.
Of course, you can always rent or buy gear at your destination, but part of the joy of the experience comes from using your own carefully selected equipment.
Hunting dogs are more usually classified as "family" rather than as "equipment," but they can also be an essential part of the experience.
How to get all this stuff to your destination?
Private air charters are able to accommodate (and encourage) special requests to carry sporting goods and equipment. And you won't be tagging the bag and sending it into the bowels of the airport on a conveyor belt. You (or your pilot) will be loading it on your plane yourself.
The Best Way to Spend More Time "In the Woods" or "At the Lake"
Leave from the airport closest to your home. If an airline doesn't fly there, fly private.
Fly to the airport closest to your destination. If an airline doesn't fly there, fly private.
Travel only on nonstop flights. If an airline doesn't offer them, fly private.
Leave as soon as possible after your last workday before your vacation. Arrive home at the latest possible moment before your "regular life" starts again. If an airline doesn't accommodate that schedule, fly private.
About Francis Aviation
Francis Aviation provides luxury charter flights and FBO services. Francis Aviation can be reached at 844-589-4586 or online at FrancisAviation.com
Interviews and high-resolution photos are available on request.
---